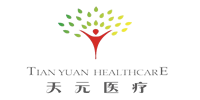 JULY 29, 2015- In Hotel Management's most recent issue (July 2015), contributing editor Esther Hertzfeld explored the advances in hotel technology over the past decades that have revolutionized hotel operations. Current technology used by hotels including central reservations systems (CRS), property management systems (PMS), customer relationship management (CRM), and more, provide much more detailed information about guests to hotels than ever before.
Armed with this information, hotels can provide much more personalized & relevant experiences for guests throughout the entire customer journey. The shift in hotel technology also means that smaller chains and even independent properties have easy access to comparable systems that the major brands use. "For all practical purposes, small independents are using the same tools that the major chains are using–sometimes they even outdo the major chains because of innovation," says Rod Jimenez, CEO of SHR.
Read the full set of articles in Hotel Management's July 2015 issue, out now. Click here for the digital version (articles on page 47-48).