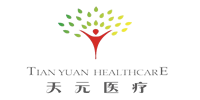 Mr Rodrigo Jimenez
Chief Executive Officer, SHR
Interim President, Richfield Hospitality
Mr Rodrigo Jimenez has a long history in the hospitality technology space, starting with Webvertising, the company that created the iHotelier Central Reservations System. In 2004, Mr Jimenez co-founded Whiteboard Labs, which produced the WindsurferCRS in 2009. Since then, in 2012, Whiteboard Labs merged with Sceptre to create SHR and Mr Jimenez has been successfully leading the new company through great growth for over three years. In conjunction with his role at SHR, Mr Jimenez is currently serving as Interim President for Richfield Hospitality.
Prior to his time in the technology sector, Mr Jimenez spent 10 years in the banking industry where he advised a large number of companies in a wide-range of industries and countries. During this time, Mr Jimenez was a Vice President in the Latin America corporate banking group of Bank of America and also served as Vice President and Client Advisor in the International Department of the Chase Manhattan Bank in Houston. In that capacity, he advised subsidiaries of multinational companies in corporate finance and investment banking matters.
Mr Jimenez is a graduate of the Financial Management Program at Stanford University and was a participant in the 1999 Focused Financial Management Series at Harvard Business School. He holds a B.B.A. in Marketing and an M.B.A. in International Business & Finance from the University of Houston.